(PR.co.nz) The golden sea of flowers on State Highway 1 south of Oamaru getting so much attention is flowering oil seed rape being grown by Craig's Poultry in Herbert partnering with Pure Oil NZ in Rolleston.
In a unique venture, the 34 hectares of flowers will be harvested in January and the seed will be sent to Pure Oil NZ for processing at their Rolleston plant. The oil and extract will be returned to Craig's Poultry for use in their poultry feed.
"We have always grown our own feed inputs, such as wheat and barley", says Craig's Poultry Managing Director, Brent Craig. "However the attention that the rape seed flowers have received has taken us by surprise."
Consumers can buy a little piece of the golden paddock in the form of New Day Free Range eggs or Pure Oil NZ's retail product, the Good Oil in local supermarkets.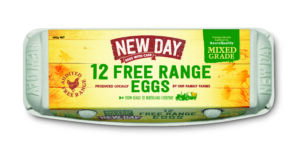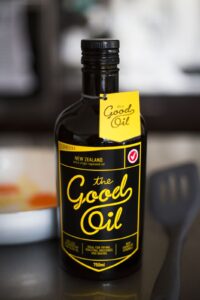 Media Release on 17 November 2016 by Independent Egg Producers Co-operative Ltd
Media Contact
Susan Bamfield, Independent Egg Producers Co-operative Ltd
Email: sbamfield@independenteggs.co.nz
Phone: 021 635 002
Website: http://newdayeggs.co.nz/
Image Files:
New-Day-MG-12-Pk.jpg
theGoodOil.jpg