Social:
Twitter: https://twitter.com/prconz
Facebook: https://www.facebook.com/prconz
LinkedIn: https://www.linkedin.com/company/prconz
Contact Editors: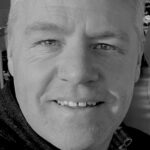 Gary, Founder & Co-Editor PR.co.nz : editor@pr.co.nz
With extensive experience in online markets, Gary brings a breadth of knowledge in search, Internet technology and marketing to the PR.co.nz team.
Justine, Co-Editor PR.co.nz : justine@pr.co.nz
Working since 1999 in the online industry, Justine brings a wide depth of experience in the technology fields having strong experience in technical training & writing.
There's also a PR.co.nz New Zealand Press Releases Google Places page for further information.